"There have been a lot of questions over the last few years about the quality and purity of olive oil," says Charles Parrott, acting deputy administrator for USDA's Agricultural Marketing Service (AMS), in a USDA Blog dated April 3, 2012. Therefore, USDA has expanded its Quality Monitoring Program to include extra virgin and organic extra virgin olive oil. With this new coverage, AMS has awarded the Quality Monitoring Product logo for the first time to an olive oil manufacturer.
Pompeian, Inc. (Baltimore, MD) received the USDA Quality Monitoring Program verification, which verifies the purity and quality of olive oil through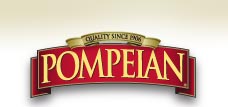 rigorous USDA product testing and review of production processes. Upon entering the voluntary USDA program for olive oil, processors agree to allow USDA to conduct unannounced visits to review and inspect quality assurance records, test product samples and verify labels on an ongoing basis.
"We are proud to be a leader in this area and honored to be the first manufacturer to participate in USDA's Quality Monitoring Program for olive oil," says Pompeian CEO David Bensadoun. "Having an objective third party like USDA verify the authenticity and quality of our products will provide consumers with the additional assurance that when they purchase Pompeian olive oil, they know what they are getting."
Maintaining high quality, passing audits and being able to trace back to supplier sources are nothing new to Pompeian. In an exclusive FE interview, Bensadoun said the company has met and surpassed IOC (International Olive Council) standards, undergone audits for several retail customers—including Costco—and expects to have SQF certification in a couple of months. The IOC standards served as the framework for the new USDA/AMS voluntary quality monitoring rules, according to Bensadoun.
Knowing who your supplier is has been especially important to Bensadoun—not only from a quality standpoint, but also for being able to trace back to legitimate sources. The olive oil industry has been hit with several instances of fraudulent sources, so the IOC has been working with expert chemists from its member countries to find ways to detect fraud.
Whether you know your foreign suppliers or not, trusting COAs (certificates of analysis) may not be completely wise. Therefore, Bensadoun points out two methods for checking on the quality of incoming goods: analytical instrumentation such as chromatographs and spectrophotometers and an expert sense of smell. The latter is often difficult to attain since it can be hard to find an expert with this capability, and even more difficult to train a USDA inspector.
While olive oil isn't prone to foodborne bacteria in the same way meats are, maintaining quality and flavor of this delicate product throughout the manufacturing process is exceedingly important. The way this is accomplished, according to Bensadoun, is through small batches and lab testing after every step in the process.
"Olive oil is relatively stable although there are dynamic parameters that evolve with time [aging]," says Bensadoun. "We pay very close attention to those parameters, and we monitor on a regular basis the samples while batches are retained in house waiting for test results. We don't have a food safety issue in the sense that if the product is out of date, it won't be right or dangerous to your health." Bensadoun further explains that since olive oil is highly sensitive to ultraviolet light, his packaging experts are working with new concepts to further protect the flavor of olive oil as it sits on the shelf.
Have all the audits and certifications been worth it? "I'm not particularly the one to ask compared to our quality assurance people, but each time we work with a new certification, we learn something new and then focus on other issues," says Bensadoun. This is just part of the company's continuing improvement and adherence to HACCP and good manufacturing practices.