New Products
Technology Sourcebook
Pump fillers
Used for entrées and frozen meal processing, Hinds-Bock servo motor-driven pump fillers are linked via Ethernet to the plant control system. Available in several sizes and configurations, the units fill products such as gravies and sauces on prepared fish, meat and chicken to create value-added entrées. They are also suitable for meals such as macaroni and cheese, noodle casseroles, mash potatoes and desserts. When teamed with a Hinds-Bock servo traveling spout bridge, they are capable of speeds up to 330 meals/min.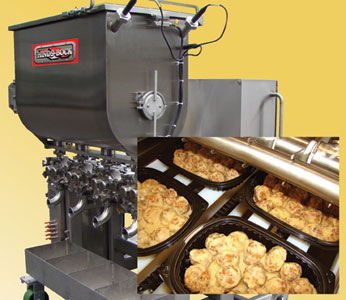 Hinds-Bock Corporation; 877-292-5715;


I want to hear from you. Tell me how we can improve.