New Products
Technology Sourcebook
Fluid bed dryers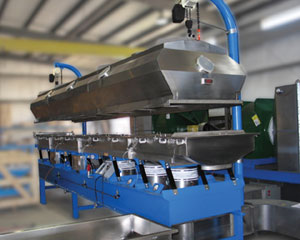 Witte vibrating fluid bed dryers and coolers permit unimpeded access to the entire drying system; 1-handed C-clamps release the exhaust cover from the conveying surface. Made for the sanitary production of foods, beverages, nutraceuticals and other products, the units meet clean-in-place requirements, withstand frequent washdowns and are available in 100% stainless steel. A variety of non-stick coatings, polishes and accessories is available to meet FDA requirements.
Witte Company, Inc.; 908-689-6500; www.witte.com


I want to hear from you. Tell me how we can improve.