New Products
Technology Sourcebook
Safety Laser scanners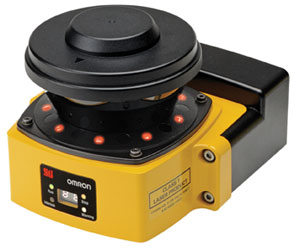 Flexible collision avoidance solutions that can provide front, rear or 270° monitoring in AGV applications, OMRON STI OS32C-DM safety laser scanners report status and measurement data via EtherNet/IP. For complex AGV tracks, up to 70 zone set combinations are possible, each with 1 safety zone of up to 3m and 2 warning zones of up to 10m.
OMRON Automation and Safety ; 800-556-6766; www.sti.com


I want to hear from you. Tell me how we can improve.