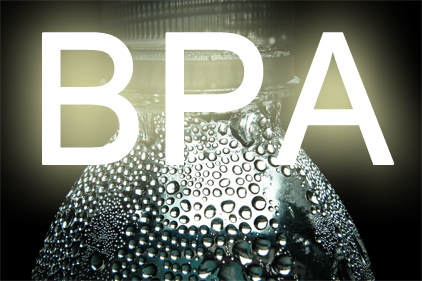 The state of California added plastics softening bisphenol-A (BPA) to its list of dangerous chemicals based on the Safe Drinking Water and Toxic Enforcement Act of 1986. Also known as Proposition 65, the act is intended to prevent consumer interaction with harmful chemicals.
California's Office of Environmental Health Hazard Assessment (OEHHA) made the decision based on a National Toxicology Program report saying BPA can cause "reproductive toxicity at high doses." While the decision does not ban BPA outright in food packaging materials, it could lead to warning label requirements that discourage consumers from purchasing products containing it. Officials have proposed a maximum allowable dose of 290 milligrams/day of BPA; they are reviewing submitted comments before setting a final level.
The ruling has the plastics industry and environmental and consumer rights activists at odds. Sarah Janssen of the Natural Resources Defense Council, an environmental rights group, penned a blog post praising the decision as "a public health victory that has been a long time coming." Janssen says BPA has been linked to health effects including reproductive harm, altered brain development, behavioral changes, cancer and cardiovascular disease.
The American Chemistry Council (ACC), an industry group representing manufacturers, disagrees with the ruling and says it will pursue legal action to overturn the state's decision. "The state's decision to list BPA circumvents its own scientific process by permitting administrative staff to ignore a unanimous decision," says Steven G. Hentges of ACC's polycarbonate/BPA global group. "Respected California scientists, appointed by the governor, reviewed the very report now cited by OEHHA, and unanimously concluded it did not justify listing BPA."
ACC says global consensus supports the use of BPA, and plastics containing BPA are safe, durable and convenient. The group says OEHHA's scientific panel, the Developmental and Reproductive Toxicant Identification Committee, concluded in July 2009 that BPA does not satisfy listing criteria under Proposition 65 based on the same underlying document as the recent decision. ACC's case is currently pending.