New Products
Technology Sourcebook
Seal-less internal gear pumps
Maag Industrial Pumps EnviroGear seal-less internal gear pumps feature a between-the-bearing support system that eliminates leaks and mechanical wear.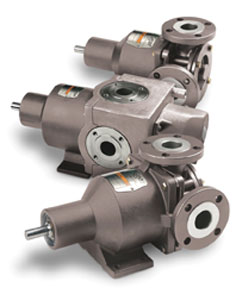 Magnets mounted directly to the rotor eliminate the need for an adapter plate, allowing for a single-fluid chamber. Capable of handling fluids with viscosities up to 50,000 cSt, the ductile iron and carbon steel models have differential pressures from 1.4 to 13.8 bar (20 to 200psi); stainless steel units have differential pressures from 1.4 to 10.3 bar (20 to 150psi). All versions are available for temperatures from -40ºF to 500°F.
Maag Industrial Pumps; www.maag.com


I want to hear from you. Tell me how we can improve.