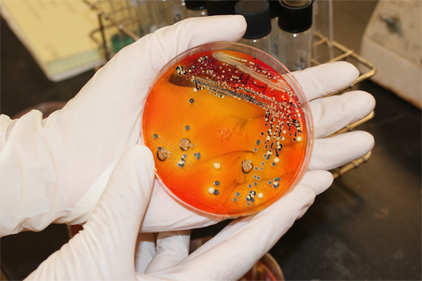 FDA released the Center for Food Safety and Applied Nutrition Science and Research Strategic Plan (CSR),a blueprint for research supporting Food Safety Modernization Act (FSMA) implementation and FDA's efforts to address food, dietary supplement and cosmetic safety concerns.
The Center for Food Safety and Applied Nutrition (CFSAN) wrote the plan with five strategic goals: better prepare for and control hazards; create faster and validated methods; influence consumer behavior toward healthy dietary choices; develop leading-edge technology for better understanding and evaluating scientific phenomena; and improve FDA's adaptability and resourcefulness.
According to CFSAN, US food imports doubled between 2002 and 2010. In 2011, 80 percent of seafood and 50 percent of fresh fruit consumed in the US was imported, and consumer demand for imported products like coffee, tea, cocoa and fruit continues to rise. Processors are finding they must change traditional sterilization and disinfection methods to accommodate consumer preferences for minimally processed and natural foods, and new technologies like the use of nanomaterials in food items and cosmetics further complicate an already complex regulatory job.
To better prepare for and control hazards, CFSAN says it will conduct research in six areas: microbiology, analytical chemistry, toxicology, food science, bioinformatics and nanotechnology. Examples of expected research outcomes include improved preventive controls for reducing or eliminating Salmonella and E. coli; better detection and quantification of allergens and gluten in food; in vitro models for toxicity assessment in seafood to replace in vivo assays for marine biotoxins; and improved recovery of viruses from fresh produce and seafood.
CSR's second goal is to reduce the time it takes to detect contaminants and adulterants while validating all regulatory methods. Expected research outcomes of this goal include validating methods for detecting E. coli and Salmonella in fresh produce; increased specificity and reduced time to sub-type and track food pathogens during outbreaks; two-day detection of norovirus and hepatitis A in foods; validated, harmonized methods for detecting Vibrio species in seafood; and the innovation of methods for screening chemical contaminants in products at greatest risk.
Goal three, to influence consumers to make healthier dietary choices, is in response to growing rates of cardiovascular disease, diabetes and other health conditions. Some expected outcomes include promoting research to measure the health benefit of adhering to 2010 Dietary Guidelines for Americans; evaluating communication and changing behavior practices for effectiveness; and the evaluation of health benefits resulting from consumer dietary changes.
Strategic goal number four is to develop leading-edge technology for understanding and evaluating scientific information. CFSAN needs a way to monitor the high volumes of data produced by many modern technologies so it can be quickly analyzed and evaluated to improve food safety regulation. CFSAN plans to develop information technology for microbial categorization and sub-typing to improve foodborne outbreak detection and response; assessing risks from hazards targeted to food commodities and using computational toxicology to assess the safety of food additives.
The final strategic goal laid out in CSR is to improve CFSAN's adaptability and awareness. Achieving the agency's food safety and security goals depends not just on the quality of its research but also its organizational effectiveness. To support that goal, CFSAN will align research tasks to respond to current regulatory needs; prioritize research outcomes to adapt to changing needs for regulatory science; increase flexibility in procuring laboratory supplies and services; and plan to accommodate variability in funding research.
CFSAN says regular reviews of its progress and an annual designation and prioritization of research outcomes ensure the plan meets current needs with current technology and methods. In doing so, the agency can contribute most effectively to implementing the science-based hazard prevention control systems described in FSMA.
For more information on CSR, visit CFSAN's website.