New Products
Technology Sourcebook
Analyzer flow switch/monitor
Meeting the requirements for Safety Integrity Level (SIL) 2-compliant service, the FCI Model FS10A analyzer flow switch/monitor provides continuous flow verification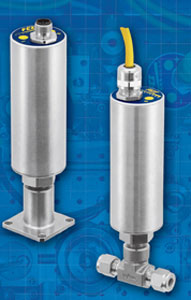 within liquid or gas process analyzer sampling systems. The unit includes a relay alarm trip point, analog output and RS232 interface; it has no moving parts, cavities, orifices or dead-legs. The wetted parts are corrosion-resistant 316L stainless steel with Hastelloy-C22 sensor tips. Depending on the tube size, the switch/monitor operates over a flow range from 0.02 SCFH to 200 SCFH (10cc/min. to 100,000cc/min.) in air/gas, and from 0.0.01 GPH to 12.00 GPH (0.70cc/min. to 750cc/min.) in water/liquids. It accommodates wide turndowns with a ratio up to 100:1.
Fluid Components International; 800-854-1993; www.fluidcomponents.com


I want to hear from you. Tell me how we can improve.