Dry Processing
Dry Processing
Bulk bag filler
The National Bulk Equipment bulk bag filler for harsh environments is built on a corrosion-resistant, hot-dip galvanized stainless steel and carbon steel structural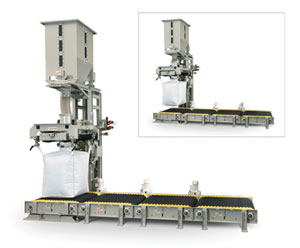 framework; it features specially treated components that withstand caustic material and severe temperatures while operating at process rates up to 30,000 lb. per hr. A hang-weigh scale system weighs bulk bags to an accuracy of +/-0.5% of the total bag weight. An automated densification platform directs high-speed, low-intensity vibration to the base of the bag to evenly settle the material and provide a safe, dense load.
National Bulk Equipment; 616-399-2220; www.nbe-inc.com


I want to hear from you. Tell me how we can improve.