New Products
Technology Sourcebook
High-velocity freezer
The GEA HVF high-velocity freezer freezes hamburger patties and other flat products, and provides crust freezing of a variety of other foods. High-velocity air nozzles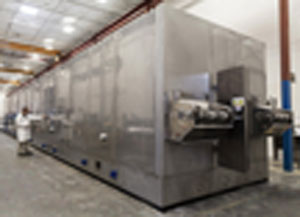 enable quick penetration of the border layers that surround the product and rapidly reduce the temperature at the outer layer. The system is available with 1 or 2 conveyor belts, with 2 separately adjustable speeds.
GEA Group Aktiengesellschaft; www.gea.com


I want to hear from you. Tell me how we can improve.