New Products
Technology Sourcebook
Gas flow meter
Engineered for service in clean water and waste treatment plants, including applications for aeration systems, digester gas and disinfection gases, the FCI ST100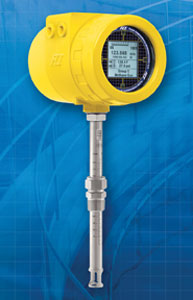 thermal mass gas flow meter stores up to 5 unique calibration groups to accommodate broad flow ranges and differing mixtures of the same gas and multiple gases; it obtains up to 1,000:1 turndown. An onboard data logger has a removable 2-GB micro-SD memory card capable of storing 21 million readings. Offering service up to 850ºF, the meter is designed for industrial process and plant applications; integral and remote electronics versions are available. It is agency approved for hazardous environments.
Fluid Components International LLC; 800-854-1993; www.fluidcomponents.com


I want to hear from you. Tell me how we can improve.