New Products
Technology Sourcebook
Air/gas mass flow meter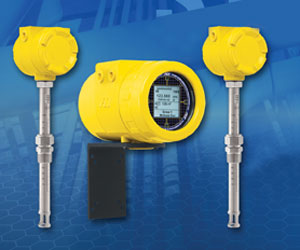 Engineered for flow measurement applications involving line sizes 12 in. or greater, the FCI Model ST102A air/gas thermal mass flow meter averages the flow rates of the 2 elements. Each flow element can be independently configured for insertion length and process connection; 1 flow element can be integral with the flow transmitter, or both can be configured as remote for visibility to the digital display/optical 4-button user interface. The transmitter provides independent information for each flow element.
Fluid Components International; 800-854-1993; www.fluidcomponents.com


I want to hear from you. Tell me how we can improve.