New Products
Technology Sourcebook
Form/fill/seal machine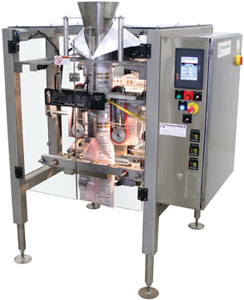 The Parsons-Eagle Phaser XP vertical form/fill/seal machine produces pillow, gusseted or flat bottom packages from 2 to 13 in. in width and 3- to 15-in. long at speeds in excess of 60 packages/min. It features color touch screen control, a quick-thread film path and open architecture construction. Options include a package support with eject, ultra-low profile frame design, fiber optic print registration, polyethylene film seal jaws, hole punch, tear notch, flavor injection and pre-zippered, reclosable package solutions.
Parsons-Eagle Packaging Systems; 920-983-7100; www.parsons-eagle.com


I want to hear from you. Tell me how we can improve.