New Products
Technology Sourcebook
Insulated curtain wall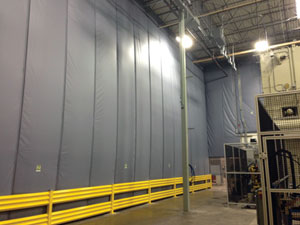 Intended for applications where temperature separation or control with some fire resistance is desired or required, the Rite-Hite Zoneworks TZF insulated curtain wall offers enhanced flame resistance. Meeting NFPA Class A standards, the curtain wall has an internal carbon fiber construction that limits smoke and flame spread, and delivers up to 35°F of temperature separation. The flexible modular wall system can be reconfigured to adapt to virtually any interior space and can be mounted to an existing ceiling structure or designed with a custom framework.
Rite-Hite; 800-553-4834; www.zoneworks.com


I want to hear from you. Tell me how we can improve.