New Products
Technology Sourcebook
Zero ground clearance ovens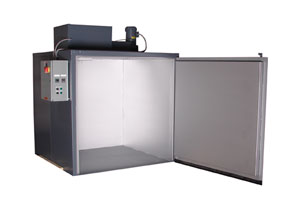 Engineered for areas where forklift use is unacceptable, Benko Sahara zero ground clearance ovens can be accessed with a pallet jack; the ovens sit flush with the ground and feature a metal plate floor so drums and totes can be easily moved in and out of the units. Fully insulated, the ovens can be heated electrically or with steam, hot water or hot oil. Options include air circulation, exhaust capabilities and a variety of finishes.
Benko Products, Inc.; 440-934-2180; www.benkoproducts.com


I want to hear from you. Tell me how we can improve.