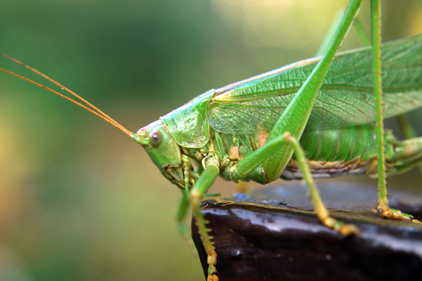 Researchers say Americans may have to get over their aversion to eating insects, as an expanding global population will force cultures to find more food resources.
During two panel discussions at the 2014 Institute of Food Technologists (IFT) annual meeting and food expo, experts said insects are a promising and economically viable alternative to animal protein which will leave a smaller environmental footprint.
"Insects require less feed, less water, less land and less energy to produce, and their production generates substantially lower environmental pollutants, such as pesticides and greenhouse gases," said Aaron Dossey, founder of All Things Bugs LLC, in Gainesville, FL
Florence Dunkel, associate professor of entomology at Montana State University, said there are 85 insect species in the US that have been identified as potential food sources such as locusts, grasshoppers, crickets and beetles. Dunkel said American's distaste for insects as a food source is a "serious issue in human nutrition."
"We have to overcome the 'ick' factor," said Laurie Keeler, senior manager-food product development for the Food Processing Center at the University of Nebraska.  "It's a cultural barrier that has to be overcome. We have spent a lot of time worried about insects getting into food; now we want to encourage eating insects as food.