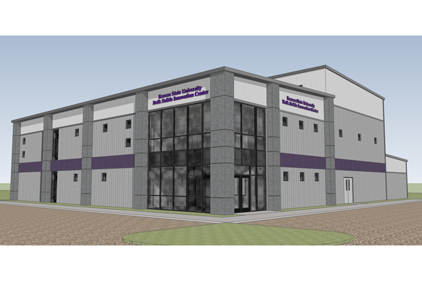 Kansas State University will begin construction this week on its 13,000-square-foot Bulk Solids Innovation Center, a research facility that will be the first of its kind in North America.
The facility will be used to study and develop the understanding of bulk solids materials handling which account for more than 80 percent of items transported throughout the world, according to the university.
The center is a partnership between the university, Salina Area Chamber of Commerce, Salina Economic Development Corporation, US Department of Commerce Economic Development Administration, the state of Kansas and the city of Salina.
University faculty in the fields of technology, engineering and agriculture will use the facility to conduct research that will complement programs at the university. Students will also use the facility to gain experience in an industry setting.
Coperion K-Tron Salina Inc. and Vortex Valves, two companies local to the university, will supplement the facility by serving as anchor occupants. The facility is expected to be completed in 2015.