New Products
Technology Sourcebook
Short bowl decanter centrifuges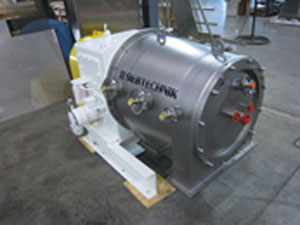 TEMA USDA-accepted short bowl decanter centrifuges have an over-hung design to replace double-pillow block decanters, without reducing lactose crystal capture efficiency or quality. The rotating parts are supported only at 1 end; the rotor ends just beyond the dividing wall of the solids housing for a clean discharge of solids from the product housing. No shaft or bearings are in the product solids area. The centrifuges operate in applications up to 400°F.
TEMA Systems, Inc.; 513-489-7811; www.tema.net


I want to hear from you. Tell me how we can improve.