New Products
Technology Sourcebook
Dewatering screw press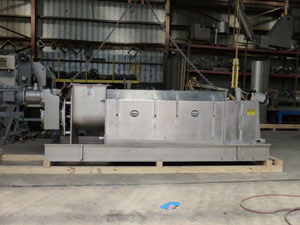 Featuring a tapered shaft and stainless steel liquid contact parts, the Vincent KP-L Series screw press has an interrupted flight design that accepts a range of input volumes and consistencies without adjustment. Available with screw diameters from 6 through 16 in., the press offers liquid separation for lower-torque applications such as spent brewers' grain, pectin peel and fruit juicing.
Vincent Corporation; 813-248-2650; www.vincentcorp.com


I want to hear from you. Tell me how we can improve.