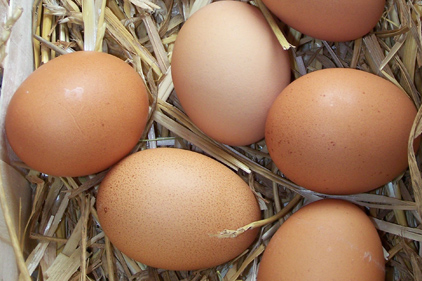 A federal judge dismissed a lawsuit filed by six states that contested the California law, signed in 2010, that does not permit the sale of eggs from hens kept in cramped spaces, local news outlets reported.
According to the Associated Press, the states—Missouri, Nebraska, Alabama, Oklahoma, Kentucky and Iowa—argued the law violates the constitution by imposing new requirements on out-of-state farmers that would cause them to lose millions of dollars.
US District Judge Kimberly Mueller tossed the suit stating the states did not have legal standing as they failed to represent interests of the general population more than those of the egg farmers.
The Humane Society of the United States said it was thrilled with the outcome.
"We are delighted that Judge Mueller has dismissed this baseless lawsuit, and ordered that it can never be filed again," said Jonathan Lovvorn, chief counsel for animal protection litigation at the Humane Society in a statement.