New Products
Technology Sourcebook
Dark meat deboning system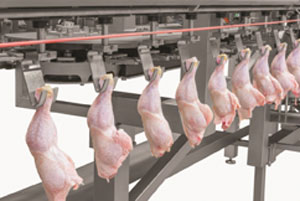 Capable of handling any size chicken, the Foodmate OPTI-LTD dark meat deboning system debones up to 100 skinless or skin-on whole legs, thighs and drumsticks per min.; it removes meat with low bone content and leaves the pin bone on the leg. A scrapper design gives the meat a hand-cut appearance. The system can process both left and right legs at the same time without separating them.
Foodmate; www.foodmateusa.com


I want to hear from you. Tell me how we can improve.