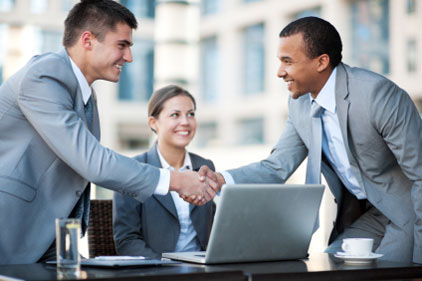 People:
The 3-A Sanitary Standards, Inc. board of directors named Carl Buell chair and elect­ed the 2015 officers: Ronald Schmidt, vice chair; Kenneth Anderson, secretary; and Dan Meyer, treasurer.
NACCO Materials Handling Group, parent company of Hyster Company and Yale Materi­als Handling Corporation, said Paul Laroia, company vice president of aftermarket, announced plans to retire.
Pentair has agreed to purchase Steinhauer Elektromaschinen AG, Germany.
Private equity investor Advent International has acquired Noosa Yoghurt, LLC.
Donaldson Company appointed Trudy Rautio to its board of directors.
Krones has acquired a 51 percent stake in Till GmbH, Hofheim, a German company located in the state of Hesse.
Ramon Laguarta was named CEO of PepsiCo Europe.
Enderson Guimaraes was named EVP global categories and operations for PepsiCo.
Ryan Companies US, Inc. hired Tim Bauer as director of architecture, industrial.
Plant Openings:
Baker Cheese of St. Cloud, WI is expanding its cheesing-making operations with a $7 million investment in new equipment.
Providence Foods will build a new canning plant in Lake Providence, LA. The 12,000-sq.-ft. facility will produce tomatoes and sauces and create 24 jobs.
Black Hops Farm (Loudoun County, VA) will invest $1 million to create a hops processing facility, which is expected to create 11 jobs.
WP Rawl, a producer and processor of leafy greens and other vegetables, is doubling the size of its growing operations in Bunnell, FL.
Interstate Warehousing and Tippmann Group announced a major expansion project at IW's cold storage plant in Indianapolis (Franklin), IN. The 309,000-sq.-ft. expansion will add more than 48,000 pallet positions and 54 dock doors to the SQF Level 2 facility.
VeroBlue Farms plans to open a fish farm in Webster City, IA. The 270,000-sq.-ft. building will house 215 10,000-gal. fish tanks, each of which accommodates 20,000 pounds of fish. The project is expected to employ 150 people.
G.S. Gelato & Desserts, a manufacturer of authentic Italian gelato and sorbet in Ft. Walton Beach, FL, is expanding its production capability while maintaining its SQF Level 3 certification. The company also plans to build a 25,000-sq.-ft. temperature-controlled warehouse.