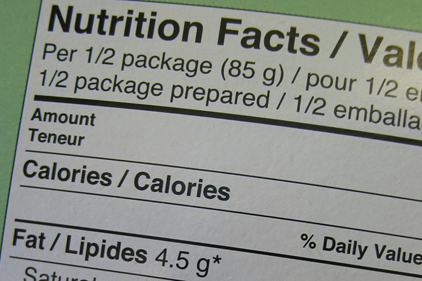 Current government-mandated nutrition labels on food are ineffective at improving nutrition, though there are better options available, according to a recent study from McGill University that compared four types of labels.
The study, published in the December issue of the Annals of the New York Academy of Sciences, found that current labels were the least usable out of the four researched. Analysts found the label, which lists the percent of daily value for nutrients, took more time to understand and led to choices on nutrition which was barely different from chance.
"Food shoppers typically have a limited amount of time to make each food choice, and they find the Nutrition Facts labels to be confusing and difficult to use," says Peter Helfer, lead author and PhD student in psychology and neuroscience at McGill. "One product may be low in fat, but high in sugar, while another product may be just the opposite. Nutrition Facts labels can highlight nutrition conflicts but fail to resolve them. Even educated and motivated shoppers have difficulty picking out the most nutritious product with these labels."
However, researchers said another label type, NuVal, led to quick and nutritious choices. According to the study, NuVal is a shelf sticker used in some American food markets, which indicates the overall nutritional value of each food item with a number from 1-100. Scores are calculated by nutrition experts at several universities which emphasize both the positive and negative aspects of each food.
 The two other labeling systems studied—the Traffic Light system (used in the UK) and labels that certify some foods as nutritious, but not others—both received mixed results.