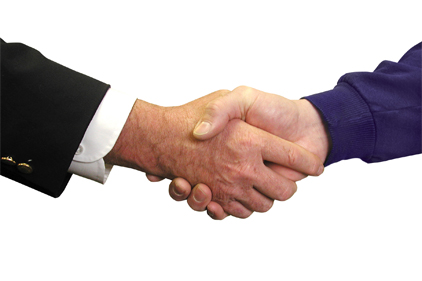 The Federal Trade Commission filed a complaint Thursday charging the proposed merger of Sysco and US Foods violates antitrust laws by significantly reducing competition nationwide.
The commission alleges that if the merger goes forward as proposed, foodservice customers, including restaurants, hospitals, hotels, and schools, would likely face higher prices and diminished service. Because of this, the commission is seeking a temporary restraining order and preliminary injunction to prevent the merger.
"This proposed merger would eliminate significant competition in the marketplace and create a dominant national broadline foodservice distributor," said Debbie Feinstein, the director of FTC's bureau of competition. "Consumers across the country, and the businesses that serve them, benefit from the healthy competition between Sysco and US Foods, whether they eat at a restaurant, hotel, or a hospital."
According to the commission, a complaint is only filed when it has "reason to believe" that the law has been or is being violated and it appears to the commission that a proceeding is in the public interest.
Sysco said it will contest FTC's attempt to block the merger.
FTC commissioners voted 3-2 to seek a preliminary injunction in the US District Court to prevent the parties from closing the transaction.
Sysco says this narrow vote demonstrates a lack of consensus within the commission that the proposed merger could be viewed as harmful to competition under the law.
"The facts are strongly in our favor and we look forward to making our case in court," said Bill DeLaney, Sysco's president and CEO. "Those of us who work in this industry every day know it is fiercely competitive. Customers of all types have access to food distribution services from a wide variety of companies and any number of channels. In fact, the overwhelming majority of restaurants and food operators choose their foodservice distributor locally, where they have choices among many excellent companies."
 In 2013, Sysco announced plans to acquire US Foods in a stock-and-cash deal valued at around $3.5 billion. The deal was approved by the board of each company, and expected to close in the third quarter of 2014. Sysco agreed to assume or refinance US Foods debt worth around $4.7 billion. The merged food-services distributor, with estimated sales of around $65 billion a year, would continue to be called Sysco and will be based out of Houston, Texas.