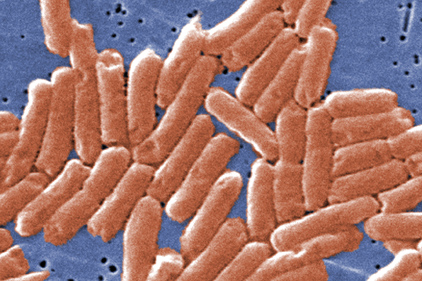 The infection rate for serious forms of E. coli and Salmonella decreased in 2014 compared with the baseline period of 2006-2008, the CDC announced this week.
But the rates of some less common types of Salmonella increased.
According to CDC, Campylobacter and Vibrio rose again in 2014, continuing the increase observed during the past few years. The new report summarizes the rates of infection per 100,000 population and tracks illness trends for key foodborne illnesses.
E. coli O157, which can lead to kidney failure, decreased 32 percent from 2006-2008 records, and 19 percent compared to the previous three years. Salmonella Typhimurium was 27 percent lower than it was in 2006-2008, continuing a downward trend that began in the mid-1980s, CDC said.
However the government agency said two less common types of Salmonella more than doubled their infections last year for reasons unclear at this time. With all Salmonella serotypes combined, there was no change in infections in 2014. Campylobacter increased 13 percent and Vibrio increased 52 percent compared with 2006-2008.
"We're cautiously optimistic that changes in food safety practice are having an impact in decreasing E.coli and we know that without all the food safety work to fight Salmonella that more people would be getting sick with Salmonella than we are seeing now," said Robert Tauxe, deputy director of CDC's Division of Foodborne Waterborne and Environmental Diseases. "The increasing use of whole genome sequencing to track foodborne illness cases will also help; however, much more needs to be done to protect people from foodborne illness." 
CDC said the decline in E. coli O157 follows several years of increasing scrutiny for beef products that included a number of regulatory changes for the industry.
"We are encouraged by the reduction of STEC O157:H7 illnesses, which reflects our science-based approach to beef inspection, and we look forward to seeing further reductions in Salmonella and Campylobacter infections as our improved standards for poultry take effect later this year, " said Al Almanza, deputy under secretary for Food Safety at USDA. "Data sources like FoodNet allow us to be strategic in developing our food safety policies, and we will do everything within our power to keep reducing cases of foodborne illness from all meat and poultry products."
 Under the provisions of the FDA Food Safety Modernization Act, the US Food and Drug Administration is planning to publish major new regulations in 2015. The regulations are geared toward ensuring produce safety, implementing preventive controls on processed foods, and improving the safety of imported foods.