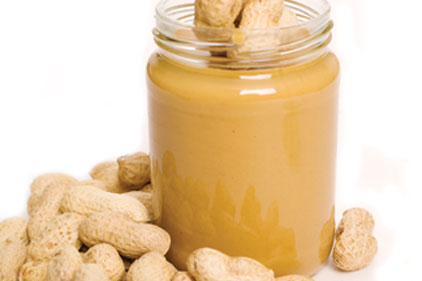 ConAgra Grocery Products LLC, a subsidiary of ConAgra Foods Inc., agreed to pay $11.2 million last week to settle a federal charge related to the shipping and subsequent recall of contaminated Peter Pan peanut butter manufactured at a Georgia plant in 2007 that contained Salmonella which sickened hundreds of consumers.
"As parents, we can make sure our kids look both ways before they cross the street and wear a helmet when they ride their bikes," says Acting Associate Attorney General Stuart Delery. "But we have to rely on the companies that make their food to make sure it is safe. That's why the Department of Justice is dedicated to using all the tools we have to ensure the processors and handlers of our food live up to their legal obligations to keep the public's safety in mind."
The company pleaded guilty to introducing Peter Pan and private-label peanut butter contaminated with Salmonella into interstate commerce during the 2006 through 2007 outbreak.
FDA traced the 2007 outbreak of Salmonellosis cases to peanut butter manufactured at the Sylvester, GA plant. ConAgra voluntarily stopped production in February 2007 and recalled all peanut butter manufactured there since 2004. CDC eventually linked more than 700 cases of Salmonellosis to the outbreak that began in 2006.
According to the US Justice Department, the company admitted it had previously been aware of some risk of Salmonella contamination in peanut butter as part of the plea agreement.
"On two dates in October 2004, routine testing at the Sylvester plant revealed what later was confirmed to be Salmonella in samples of finished peanut butter," the department says. "Company employees attempting to locate the cause of the contamination identified several potential contributing factors, including an old peanut roaster that was not uniformly heating raw peanuts, a storm-damaged sugar silo, a leaky roof that allowed moisture into the plant and airflow that could allow potential contaminants to move around the plant." Some of these issues were addressed, though the conditions were not fully corrected until after the outbreak.
Since the outbreak, ConAgra Foods has taken significant steps to improve the plant and maintains the product has been safe since it was restored to store shelves more than seven years ago. "We did not, and never will, knowingly ship a product that is not safe for consumers. We've invested heavily in leading-edge food safety technology and practices over the past eight years, and we are thankful for all of the people who recognize that and are loyal Peter Pan fans," says Al Bolles, chief technical and operations officer for ConAgra Foods. "ConAgra Foods took full responsibility in 2007, taking immediate steps to determine the potential causes of and solutions for the problem and acting quickly and definitively to inform and protect consumers. This incident brought to light previously unknown aspects of making safe peanut butter, and we have been passionate about sharing what we learned to help others join us in creating an even safer food supply. We will remain vigilant to maintain the trust we've worked so hard to earn from our consumers."
According to ConAgra, before the 2007 recall, food safety experts and the regulatory community believed Salmonella was unlikely to be present in finished peanut butter products. The company says the general belief was that the low moisture content of finished peanut butter inhibited the growth of bacteria such as Salmonella.
 "This case provided new insight into the essential components of making safe peanut butter, and ConAgra Foods has applied these components each day since reopening its Sylvester plant in August 2007," the company says.