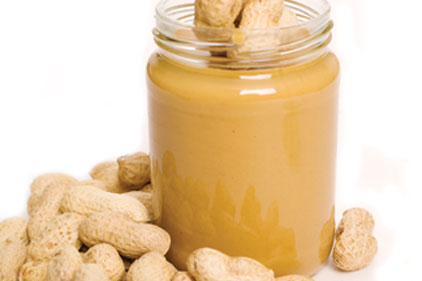 nSPIRED Natural Foods, Inc., a branch of the Hain Celestial Group Inc., is issuing a voluntary recall of 43 retail lots of Arrowhead Mills Peanut Butters, Maranatha Almond Butters and Peanut Butters and other private label nut butters because of a possible health risk.
The company said these products are being recalled because they have the potential to be contaminated with Salmonella.
Company officials said the recall came as a result of internal testing conducted by FDA.
"We are committed to producing the highest quality products and our top priority is the health and safety of our consumers," said Maureen Putman, chief marketing officer for Hain. "It is with this in mind that we are initiating a voluntary recall as a precautionary measure and are working closely with the FDA to proactively remedy the situation."
Putman said all retail partners have been notified.
Salmonella is an organism that can cause serious and sometimes fatal infections in young children, frail or elderly people, and those with weakened immune systems.
FDA said the company has received reports of four illnesses that may be associated with these specific products.
The products were distributed throughout the US, Canada, Hong Kong, United Arab Emirates and Dominican Republic. Products were also available for purchase online.
The company is currently working with customers and retailers to remove and destroy products with the identified use-by dates from store shelves and warehouses.
The specific recalled lots recalled can be found here.