---
Click here to see our latest Top 100 report!
---
The food industry is currently undergoing the same seismic change as the global music and media industries, with consumers in this sector checking food prices, nutritional content and increasingly purchasing food online. Health and wellness are still key, and manufacturers are optimizing costs with investments in robotics, but how are the major companies achieving growth? This year's study of the top 100 food and beverage companies will take a look at some of these companies' most successful strategies.
Click here to see the list of the top 100 food and beverage companies
More demanding online consumers and increasing automation have led to a dramatic increase in the pace of change in the food and beverage industry. In many instances, the biggest companies are leading the way, with innovation via new technologies, both in plant and in e-commerce. These companies should also be applauded for increasing social awareness—in particular, in relation to caring for the environment and, more recently, in improving the position of women in the workplace.
 
As KPMG says in its "Organic Growth Barometer," "Consumer behaviours, brand relationships and shopping habits are fundamentally changing what consumers choose to spend their money on. Meanwhile, competitive barriers to entry are lowering, enabling smaller more agile competitors to challenge the major players and their long-established brands."
The most important indicator of this has to be Warren Buffett selling his shares in Walmart and buying into Amazon, with click and collect passing the $6.17 billion mark and home delivery of both hot food and groceries surpassing all previous figures.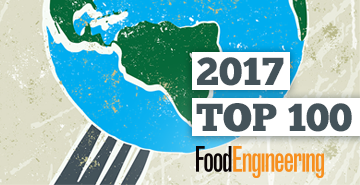 Article Index:

Where is the growth?
At the top of the list, Swiss company Nestlé remains the world's largest food group, with total sales of approximately $92.3 billion, well ahead of its nearest rival, PepsiCo. The company is busy in engaging in moves required to grow and retain its No. 1 position.
"Innovation is at the heart of our strategy to continue to develop a nutritious portfolio," says Patrice Bula, executive vice president of marketing for Nestlé. "Each day, we strive to make our products tastier and healthier to help people care for themselves and their families."
Bula says the company uses people-centric R&D to address what consumers need and to keep current on global trends with cutting-edge food, nutrition and health science.
"We tailor our offer to consumer nutritional needs, for example, by reducing sugar and salt within our product portfolio," he says. "We also aspire to lead in leveraging digital and e-commerce and shaping the industry in mobile commerce to meet our consumers' shopping preference."
In second place, PepsiCo generated almost $63 billion in net revenue in 2016, driven by a food and beverage portfolio that includes Frito-Lay, Gatorade, Pepsi-Cola, Quaker and Tropicana. PepsiCo's product portfolio includes 22 brands that generate more than $1 billion each in estimated annual retail sales.
PepsiCo has become larger than Coca-Cola since it is less reliant on soft drinks, specifically carbonates, and is also active in more high-growth categories, such as healthy snacking.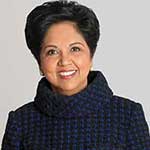 "PepsiCo has consistently delivered top-tier financial performance while making investments for sustainable long-term growth," says PepsiCo Chairman and CEO Indra Nooyi. "Our ability to perform while we transform is a testament to our people. At the heart of PepsiCo is Performance with Purpose—a belief that the success of our company is linked to the sustainability of the world around us. We believe that continuously improving the products we sell, operating responsibly to protect our planet and empowering people around the world is what enables PepsiCo to run a successful global company that creates long-term value for society and our shareholders."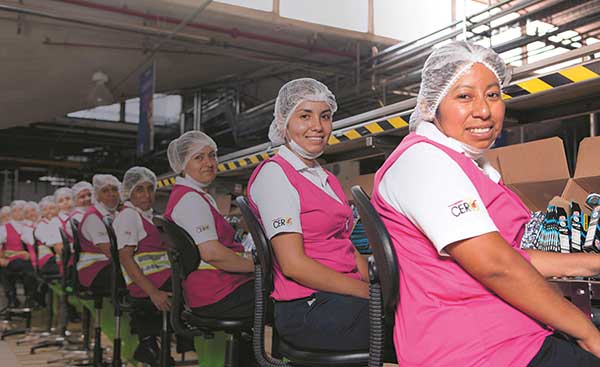 Importantly, the company is making a point of employing more women at equal salaries to those of male employees. Some years ago, Coca-Cola was the first food and beverage company to make huge strides here, in particular in supporting women in Africa and emerging nations. Coca-Cola's 5 By 20 initiative seeks to empower five million women in 206 countries around the world within the Coca-Cola system (both the company and its network of bottling partners) by 2020. To help support women entrepreneurs, the program focuses on four key needs—business skills training, financial services, mentoring and networks and access to technology.

Mergers and acquisitions
As predicted in our last Global Top 100 ranking a year ago, the food and beverage industry has been undergoing more globalization and agglomeration than ever before. WhiteWave is now part of Danone, with the acquisition completed in Q1 2017, while the Archer Daniels Midland (ADM) acquisition of WILD brings it up the table to No 7. Mergers and acquisitions in the food and beverage industry in 2016 were concentrated among a small list of big companies.
"Anheuser-Busch InBev, Nestlé, Emmi, Constellation Brands, Frutarom and Sazerac were the most acquisitive companies of 2016, each responsible for six or more takeovers," says economist Richard Hall of Zenith Global in his bevblog.net food and drink transactions database. Coca-Cola, Danone and DMK made the most acquisitions during this period, with five company purchases each. Pernod Ricard purchased four, and Carlsberg and Conagra acquired three companies each.
"Coca-Cola undertook 30 separate divestments as it accelerated its franchise restructuring," Hall says. "A total of 966 companies were involved across 60 countries, with the United States and United Kingdom most prominent overall."
One of the largest acquisitions, by Anheuser-Busch InBev in 2016, in a deal valued at over $100 billion, has led to SAB disappearing from the rankings, helping AB InBev advance one place up, to the third spot, pushing The Coca-Cola Company into fourth place. However, it is worth noting that The Coca-Cola Company at No. 4 excludes much of its bottling, and the combined Coca-Cola system would be far bigger.
Another big riser from the brewing industry is Molson Coors, whose sales increased over the last year from $3.56 billion to $4.88 billion. As a result, it now occupies 76th place. In the autumn of 2016, the company assumed full ownership of SABMiller's 58 percent stake in the MillerCoors joint venture, which passed control of the entire Miller portfolio outside the US and Puerto Rico to Molson Coors.

The movers and shakers
TreeHouse Foods has shot into the rankings within the last year and now lies in 64th place, with food sales worth over $6.17 billion. Towards the end of 2015, the company acquired Conagra Foods' own-label operations for a sum of $2.7 billion.
This development has also seen Conagra slip down the rankings, falling from 22nd position to 30th within the last year after it announced a definitive agreement with The J.M. Smucker Company (JMS) to divest the Wesson oil brand in a transaction valued at approximately $285 million. Wesson is an iconic edible oil in the US, with products including vegetable, canola, corn and blended oils.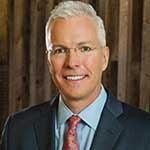 "We continue to reshape our portfolio and focus our resources on priorities that support Conagra's business strategy and drive value creation for shareholders," says Sean Connolly, president and chief executive officer of Conagra Brands. "We believe The J.M. Smucker Company will be a terrific steward of the Wesson brand."
In 59th position, Itoham Foods merged with Yonekyu towards the end of 2015, thereby creating a new entity within the Japanese meat products market named Itoham Yonekyu Holdings. For ABF, growth has been driven largely by the AB Sugar division, specifically in gaining full ownership of Illovo, Africa's largest sugar processor.
Notably, beverages have done well, thanks to the water and craft beer boom, with growth in spirits related to the recent interest in cocktails as a premium beverage of choice. Pernod Ricard's growth was driven by higher sales in the Americas, especially in the US.
For Olam, growth has been driven by higher sales of confectionery and beverage ingredients, especially value-added cocoa products.

"The Food Generation"
There is no doubt that food is more important to this generation than any other previously. Danone CEO Emmanuel Faber believes that, in the future, we will be known as the Food Generation.
"Another world is possible," he explains. "I believe that every day, each time we eat and drink, we can vote for the world we want to live in."
Danone has enjoyed a sales performance of +2.9 percent, leading to a very strong recurring earnings per share growth of 9.3 percent. No. 1 worldwide in fresh dairy products in value terms, its major performers are the US, Russia and Africa markets via key innovations, Oykos, Oykos Crunch and Frozen.
Water products also remain profitable and strong, being responsible for 21 percent of Danone's growth, with major performers, in geographic terms, being Mexico, the US and Europe. In these markets, 36.1 percent of total sales are in aqua drinks, such as Evian's Fruits et Plantes and Volvic Fruit.
The company stands at No. 2 in the world when it comes to early life nutrition, with it being responsible for 23 percent of total sales, with a sales growth of 3.5 percent. The major geographic performers are China, Brazil and the US, with Danone's key innovations being Aptamil Profutura, Milumil and Bobovia.
"We have just put our portfolio of brands—Dannon, Oikos, Silk, Horizon Organic, International Delight, Wallaby and many others ($6 billion of sales in total)—into DanoneWave, a new company we have incorporated as a public benefit corporation, the largest in the world," says Faber.
A public benefit corporation balances shareholders' financial interests with the benefits it brings to people, the planet and broader society. Thus, the company has pledged to support and empower women in making nutritional choices, as well as breastfeeding.
"That has changed the way we operate Aptamil, Nutrilon and all our local brands," Faber says. "And we have pledged to make our breastmilk substitutes available to very-low-income families in a not-for-profit model."
Faber says consumers in many countries are shifting away from conventional food and retail and are exploring alternative ways of purchasing. This is putting pressure on the short-term performance reported by the large food and retail companies.
"In France, our government has organized a critical nation-wide, multiparty conference on Alimentation … a word we use at Danone to describe food sovereignty, and which encompasses cultural relevance, transparency and fairness," he concludes.

Sugar and calorie reduction
The arrival of Coca-Cola European Partners in May 2016 as a combination of The Coca-Cola Company in Western Europe, Coca-Cola Enterprises, Coca-Cola Iberian Partners and Coca-Cola Erfrischungsgetränke has given the company greater strength in Europe and a much improved position at No. 33 in the ranking.
Importantly, the company has been continuously innovating, in particular, in the area of lower-sugar, lower-calorie options. The company has launched 27 reformulated or lower-sugar drinks. Also, as Vice President and General Manager of Coca-Cola European Partners GB Leendert den Hollander says, the company invested significantly in bringing to market new product and packaging innovations for its brands to better serve customers' demands.
"A fundamental part of this is offering an expansive range of products to suit every occasion," he says. "This includes the successful launch of Coca-Cola Zero Sugar, the fastest-growing cola brand in GB, which is now available in cherry and vanilla flavors, and over the past six months, we have seen a new recipe containing a third less sugar, as well as new flavor launches for Glaceau Smartwater sparkling and Oasis brands."

New consumer demand for healthier foods
People all over the world are looking for healthier foods and drinks which taste great and fit into their busy lifestyles, with healthy snacking high on the agenda. So, which new products are being developed?
Innovation is a key enabler of Tate & Lyle's growth strategy. Re-entering the Top 100 this year at No. 98, the company increased its revenue during the year ending March 2017, with sales of new products exceeding $100 million for the first time ever.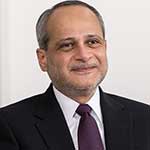 "Our focus is on delivering innovative new products and solutions which meet customer and consumer needs in areas such as sugar and calorie reduction, clean-label texturants and fiber enrichment," says Javed Ahmed, Tate & Lyle PLC chief executive.
Ingredion has also risen up the table, this time from 72 to 68, mainly due to novel solutions enabling clean-label ingredients and affordability.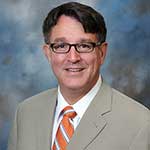 "Our innovation strategy at Ingredion is based upon an 'Outside - In' perspective," says Anthony DeLio, vice president of global innovation at Ingredion. "We start by understanding the consumer and technology trends at both a global and regional or local level. These inform our overall innovation strategy and are embodied into our strategic product platforms focused on select consumer and market trends."
DeLio says the company is focused on offering clean and simple ingredients that are designed to enhance digestive health and energy management, reduce simple sugars and calories, and optimize texture, consumer preference and affordability.
"Together with our deep understanding of the structure and function of good systems and applications expertise, we provide our customers with solutions and exciting new product concepts that create value for their customers and shareholders," he says.

Ethnic awareness
The importance of catering to ethnic preferences is behind the success of some companies gaining a new position in the rankings. For instance, Hormel Foods has risen five places from No. 41 to 36.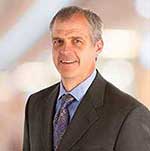 "Our ability to renovate our franchise brands and innovate into new spaces has certainly played a role in Hormel Foods' growth," says Scott Aakre, Hormel Foods vice president of corporate innovation and new product development. "We continue to put the consumer first as we look for food solutions that reimagine convenience, give consideration to personalized nutrition and offer flavors that combine ethnic cultures with the consumer demand for food adventure. We believe delivering foods that fit today's consumer agenda will continue to drive our future growth."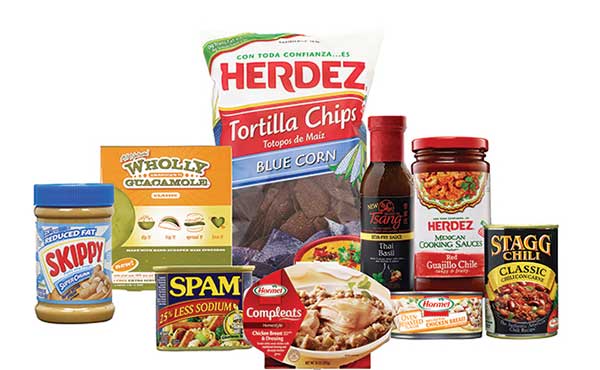 Consumer experience
Indulgent foods, such as wine and chocolate, have continued to do well as part of the affordable treat phenomenon, frequently evident in straightened economic times. But how, as a company, do you differentiate?
The rise of the best-known wine brand E&J Gallo can largely be attributed to a number of acquisitions, for example, Talbot Vineyards and Sonoma County Winery.
Global brands are at the heart of Lindt's chocolate portfolio, with 75 percent of revenues derived from its Lindt Excellence and Lindt Lindor. One of the company's growth drivers is its Direct to Consumer retail channel. The company now has over 300 shops, which allow consumers to experience, first hand, the company's premium proposition as it seeks to strengthen Lindt's brand equity. Its goal is to be the world's leading retailer of premium chocolate by 2020, opening 20 to 30 new shops each year.
So far, the rise up the rankings for Lindt & Sprungli, coming in at 91 on the list, has been largely due to accelerated growth in large markets, for example, the UK and Germany, and also smaller ones, such as Poland and Russia. Sales have also risen due to geographical expansion into new markets in Japan and Brazil.

Going out and coming in
Marfrig Group of Brazil has fallen down in the rankings, from 52 to 78. However, much of this can be attributed to recent changes in the world currency markets and the appreciation of the US dollar against the Brazilian Real.
The companies that have slipped out of the top 100 in 2016 include German-owned Maxingvest/Tchibo, as well as Kewpie Corporation of Japan. Next year, perhaps we can expect to see Refresco enter the rankings, following its planned purchase of Cott's bottling operations for $1.25 billion, taking Refresco to $4.1 billion in total.
It has been a fascinating year, with the major food companies reacting well to the challenges of reformulation and changing consumer purchasing habits. The industry can certainly expect to see more in terms of the 3 e's—namely, ethics, emerging market affluence and e-commerce.