Latest headlines
All the food and beverages that made Oprah's Favorite Things list
The 2017 list includes tequila, maple syrup, and a meal kit, among other things.
Oprah has once again released a list of all her favorite things, just in time for the upcoming holiday season. This year's list includes an array of food and beverage items, including hot sauce, smoked turkey and cakes, among other things.
Below are all the food and beverages the media giant assures us we shouldn't live without! And for a look at the full list, visit Oprah.com.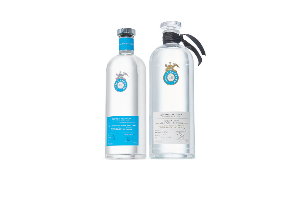 Tequila Blanco and Joven
"Well, here it is again! I've sampled tequilas all over the world, but Casa Dragones is still my go-to. Blanco is delightful mixed into cocktails, but the one I love for sipping on its own is Joven. It's a blend of silver and extra-aged tequila—and believe me, it ages gracefully."—Oprah
Blanco, $75 and Joven, $285
Available at: casadragones.com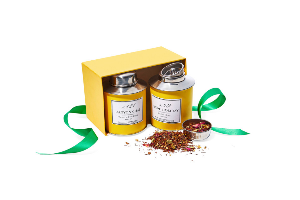 Bellocq Chai Gift Set: Canyon Chai and Hindu Holiday
"These need to be sipped and seen. The canisters are as elegant as it gets. As for the organic loose-leaf teas: Canyon Chai and caffeine-free, fair-trade Hindu Holiday are spiced with cardamom, ginger, and rose petals."—Oprah
Originally $79, now 20 percent off with code OPRAH
Available at: bellocq.com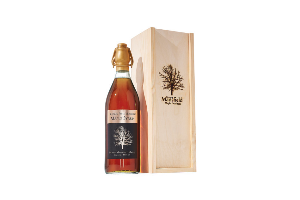 Organic Pure Vermont Maple Syrup in Swing-Top Bottle with Wooden Gift Box
"Bring this beautifully packaged organic pure Vermont maple syrup to your holiday dinner. It looks like a classy bottle of wine—but tastes much better with pancakes."—Oprah
Originally $36, now 10 percent off with code OPRAH
Available at: mansfieldmaple.com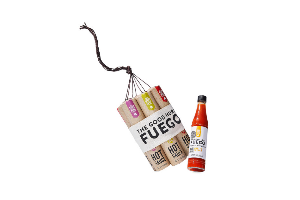 The Good Hurt Fuego: A Hot Sauce Lover's Gift Set
"Spoiler alert, Beyoncé: Your present's been selected. These seven hot sauces range from mild to uh-oh, so naturally they're designed to look like sticks of dynamite."—Oprah
Originally $35, now 20 percent off with code OPRAH
Available at: Thoughtfully.com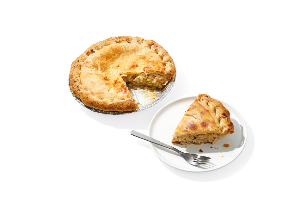 Centerville Pies Signature Chicken Pie
"I found this chicken pie on Cape Cod years ago, and it's still the closest to homemade I've ever tasted. The hand-crimped crust is flaky, the filling is jam-packed with hand-pulled meat, and the people who make them are clearly doing so with love." —Oprah
$69 with free shipping
Available at: CentervillePies.com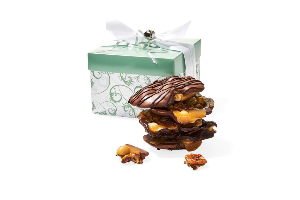 Cacao Cuvee Six-Piece Galapagos Holiday Gift Box
"I thought the Galápagos were just islands in the Pacific, but these Galapagos turtles—made with pistachios, pecans, macadamia nuts, walnuts, vanilla caramel, and dark and milk chocolate—must come straight from the Chocolate Factory!" —Oprah
Originally $60, now 20 percent off with code OPRAH
Available at: CacaoCuvee.com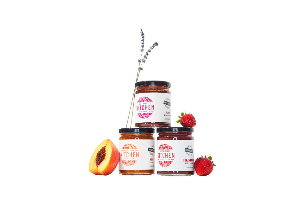 Clif Family Preserves
"These three seasonal preserves are the most outstanding trio since Destiny's Child. I've been enjoying the pluot with lavender and peach all year, and I'm so excited to try the strawberry with lavender." —Oprah
Originally $36 for three, now 20 percent off with code OPRAH
Available at: ClifFamily.com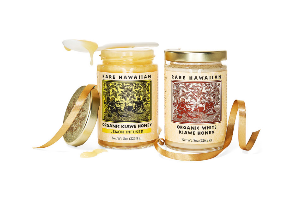 Rare Hawaiian Honey Maui Gift Box
"This velvety Hawaiian-made honey is so special that I picked two eight-ounce jars packaged in a rustic wood gift box for you to give to your honey: the organic white Kiawe, sourced from a remote forest, and the lemon version, with a tart kick." —Oprah
$50
Available at: RareHawaiianHoney.com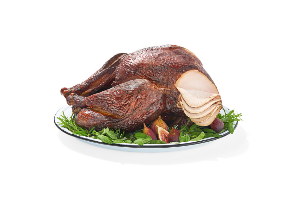 Greenberg Smoked Turkey
"This turkey from Greenberg Smoked Turkey Inc. has been prepared in an old-fashioned brick smokehouse using only hickory wood, so all you have to do is slice and enjoy. No wonder it's one of my all-time Favorite Things." —Oprah
$33.50 to $80
Available at: GobbleGobble.com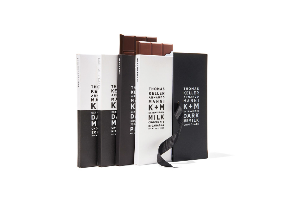 K+M Extravirgin Chocolate Four-Pack Gift Box
"What do you get when two culinary geniuses come together? True chocolate bliss, courtesy of the world-class chef Thomas Keller and the renowned olive oil producer Armando Manni. This set has a pure, antioxidant-rich dark chocolate bar; a milk chocolate one; and two dark-milk chocolate blends." —Oprah
$50.00
Available at: Amazon.com/Oprah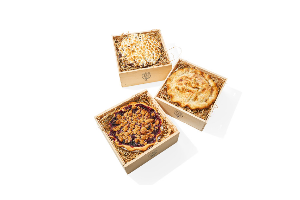 Kerber's Farm Pies
"Who wouldn't be delighted to get one of these pies? The crusts are buttery, and the Kerberry filling, my favorite, has just the right amount of tart. At this price, I'd send one to all my pie-loving friends." —Oprah
S'mores, classic apple, and Kerberry crumb pies in gift boxes, originally $39 to $42 each, now 20 percent off with code OPRAH
Available at: KerbersFarm.com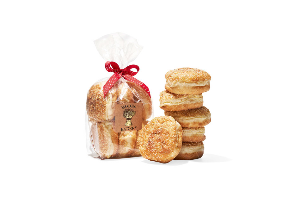 Model Bakery English Muffin Set
"I've given away hundreds of these crunchy yet fluffy artisanal English muffins from Napa just to say 'happy Sunday.' I travel with them and even brought a batch to the set of A Wrinkle in Time." —Oprah
Originally $35 each, now 20 percent off with code OPRAH
Available at: TheModelBakery.com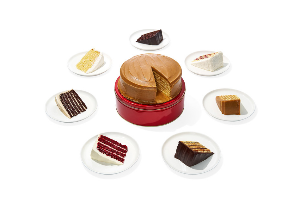 Caroline's Cakes
"According to Gayle, Caroline's Cakes is famous for its caramel cake, but one bite of the seven-layer coconut cake takes me right back to Sunday afternoons in Mississippi, with my grandmother in the kitchen cracking eggs and shaving fresh coconut."—Oprah
Originally $50 to $60 each for cakes shown, now 20 percent off with code OPRAH
Available at: CarolinesCakes.com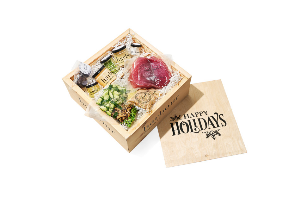 Harbour Trading Co. Sea-to-Table Meal Kits
"You've heard of the catch of the day. Well, Harbour Trading Co. ships its catch of the week, plus all the ingredients necessary for an amazing dinner for two or four, along with a QR code that leads to the fisherman's location, bio, and method." —Oprah
Originally $60 to $100, now 20 percent off tuna poke and red snapper with code OPRAH
Available at: HarbourTrading.com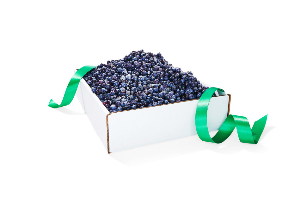 Josh Pond Farm Organic Blueberries
"My new definition of everyday luxury: a five-pound box of organic wild blueberries frozen within 24 hours of harvest from Josh Pond Farm in Maine. Add them to yogurt, pancakes, or salads, or turn them into sorbet, because (1) wild blueberries are sky-high in antioxidants and (2) they're zero Weight Watchers points!" —Oprah
Originally $50, now 20 percent off with code OPRAH
Available at: JoshPond.com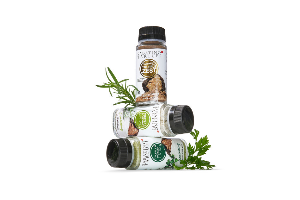 Truffle Seasoning Collection
"I took the truffle and rosemary sea salt out of my bag at a restaurant, and the waiter asked, 'You travel with that?' I said, 'Do you have it here?' It wouldn't be Favorite Things without truffles!" —Oprah
Originally $55, now 20 percent off with code OPRAH
Available at: SabatinoTruffles.com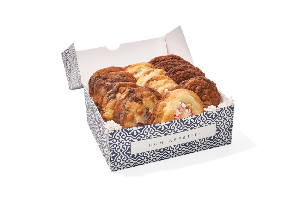 Maman Holiday Trio 12-Cookie Gift Box
"If any kids you know are planning to leave cookies for Santa, I promise he and the reindeer will be thrilled to nibble on this delicious assortment of nutty chocolate chip, white chocolate candy cane pretzel, and gingerbread oatmeal raisin." —Oprah
Originally $45, now 20 percent off with code OPRAH
Available at: MamanNYC.com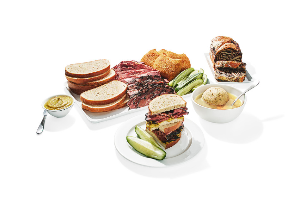 Katz's Deli Complete Three-Course Dinner for Four
"Want to be popular this Hanukkah? The famous Katz's Deli will ship matzo ball soup, pastrami, corned beef, mustard, rye bread, knishes, pickles, and chocolate or cinnamon babka to your chosen people. And oy vey, is it good!" —Oprah
Complete three-course dinner for four, $125
Available at: KatzsDelicatessen.com
Honorable mention: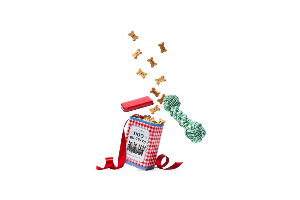 Sweet Check Gift Set
"The gingham biscuit tin is made of recycled metal, and the toy of recycled yarn. But suppose for a moment that your dog doesn't care about that. How's this: The box is filled with country bacon treats, and the rope toy is a blast."—Oprah
Originally $35, now 20 percent off with code OPRAH
Available at: harrybarker.com