New Products
Technology Sourcebook
Logic Controllers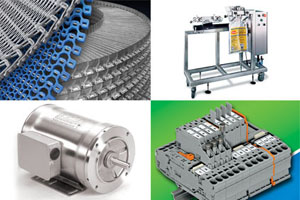 Intended for small, standalone machine applications, Allen-Bradley Micro800 component-class micro programmable logic controllers are used with other Allen-Bradley component-class products such as drives, motion control and operator-interface products. The controllers offer simplified communication via point-to-point data exchange. Removable terminal blocks and a range of plug-in modules for analog/digital I/O, communications and expanded memory enable personalization of the controllers to meet specific application needs.

Rockwell Automation
www.rockwellautomation.com



I want to hear from you. Tell me how we can improve.