New Products
Technology Sourcebook
Circulating water baths
Configured for use with Brookfield viscometers and rheometers, Brookfield TC Series circulating water baths come in 4 models, all of which are offered with a choice of digital or programmable controllers and feature control heads that swivel, adjusting to a position that best suits the operator. The menu-driven color touch screen features a "Help" button that provides user tips and information, and operates in English, Spanish, French, German, Chinese or Arabic. The composite deck is stain and chemical resistant. The baths offer USB, Ethernet and RS-232 connectivity; operating temperatures range by model from -20°C to 200°C.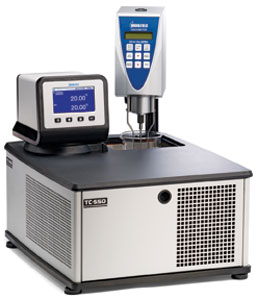 Brookfield Engineering;
800-628-8139;


I want to hear from you. Tell me how we can improve.