New Products
Technology Sourcebook
Skin packaging machine
The Harpak-ULMA Titan TFS nfs 200 non-forming vacuum skin packaging machine provides a protective, wrinkle-free package for fresh and frozen food products. It forms a double seal package: a perimeter seal and a skin-tight seal against the product and the non-form material. Multiple cutting options are available. Capable of handling multiple formats, the machine creates 3-D packages and withstands the high-pressure washdown requirements of the food processing industry.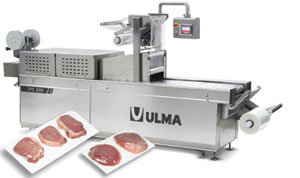 Harpak-ULMA Packaging, LLC; 508-884-2500;


I want to hear from you. Tell me how we can improve.