New Products
Technology Sourcebook
Power supply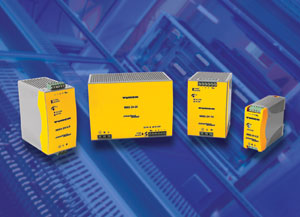 Designed to efficiently convert AC to DC, the TURCK 24VDC power supply provides safety extra-low voltage (SELV), according to EN 60950. Offering inputs between 90 and 260 VAC, the power supply can be used in diverse supply networks. Through the use of an onboard potentiometer, the output voltage can be adjusted from 22.5 up to 28.5 VDC; styles are available with an output current strength of 2.5, 5, 10 or 20 ampere. Class 1, Division 2 certified and rated IP20, the power supply can be run in parallel for applications requiring redundancy and includes overload protection up to 150%.
TURCK; 800-544-7769; www.turck.us


I want to hear from you. Tell me how we can improve.