New Products
Technology Sourcebook
Testing system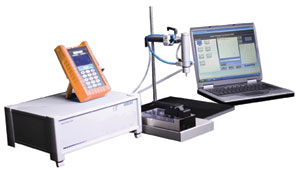 A combination testing instrument for packages with one-way degassing valves, the MOCON MultiCheck 425 system measures headspace carbon dioxide in addition to oxygen; it also measures leak detection, seal strength and one-way degassing valve performance via the MOCON valve test unit. The system provides a true profile of the condition of a single package, measuring to tenths of a pound per square inch. The unit can be used for flexible packages with degassing valves. Applications include coffee, pet food, resins and others that require pressure relief.
MOCON, Inc.; www.mocon.com


I want to hear from you. Tell me how we can improve.