Dry Processing
Particulate monitoring system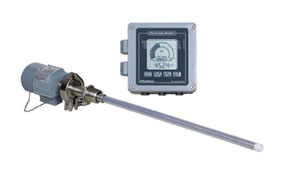 BinMaster's Model BM-30 LGX particulate monitoring system provides continuous emissions monitoring, baghouse filter leak detection and process particulate flow monitoring. It detects many types of particulates including solid particles, dusts, powders, granulars and pellets. The system helps processors meet regulatory requirements by detecting leaks before emissions are visible and preventing the escape of valuable or dangerous powders. The intrinsically safe system is CSA certified, CE conformant and compliant with EN 61010 safety requirements.
BinMaster Level Controls; 800-278-4241; www.binmaster.com


I want to hear from you. Tell me how we can improve.