Dry Processing
Energy-efficient feeders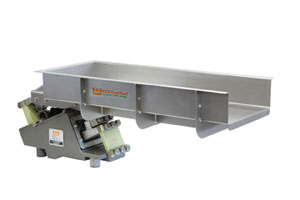 Eriez's AC-operated feeders provide fast feeding of light, bulky materials. Designed with energy-saving features, the eco-certified devices provide economy and efficiency in mixing, weighing, batching, packaging and bagging operations, and are suited for use in conjunction with many weigh-scale and packaging machines. The feeders are light in weight and can be easily installed in a minimum of space in combination with other equipment. They are available in a variety of models to fit specific size and weight feeding requirements. The trays are available in mild steel or 304 SS. Rubber isolators are standard, but coil spring isolators are available.
Eriez; 888-300-3743; www.eriez.com


I want to hear from you. Tell me how we can improve.