Anheuser-Busch Inbev revises Grupo Modelo takeover plan
The US rights to Modelo's brands will go to a third party.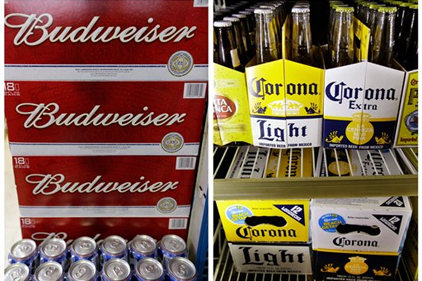 In a concession to US antitrust authorities, Anheuser-Busch Inbev revised its takeover plan for Mexican brewer Grupo Modelo. The revised $20.1 billion purchase proposal says Anheuser-Busch Inbev would sell the rights to Corona and other Grupo Modelo brands in the US to wine company Constellation Brands for $2.9 billion. Constellation would receive a brewery facility and the perpetual rights to Modelo's brands in the US, and the global agreement between Anheuser Busch-Inbev and Grupo Modelo would remain unchanged. Constellation would also acquire US Modelo brands distributor Crown Imports.
Carlos Brito, CEO of Anheuser-Busch Inbev, says, "The AB Inbev and Grupo Modelo transaction has always been about Mexico and making Corona more global in all markets other than the US, where the brands will be owned and managed by Constellation."


I want to hear from you. Tell me how we can improve.