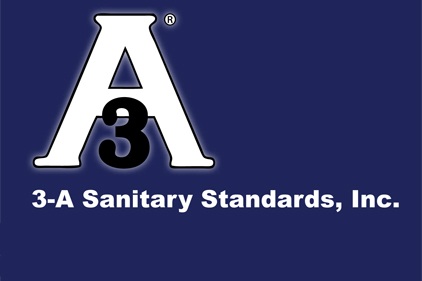 3-A SSI Sanitary Standards, Inc. announced new equipment design criteria to help processors comply with FDA's new preventive controls rules. The rules, part of the Food Safety Modernization Act, necessitate increased attention to design, maintenance and cleaning of equipment used in producing human food.
A number of sections address food processing equipment, and most substantive requirements involve equipment and utensils hygienically designed for adequate cleaning. Food contact surfaces must be corrosion-resistant and made of non-toxic materials, and the design must preclude contamination by biological, chemical, physical or radiological elements.
In line with these rules, storage, conveying, gravimetric and pneumatic systems are to be constructed to maintain sanitary conditions and not contribute to product contamination. Smoothly bonded equipment seams are necessary to minimize contamination by dirt, food particles and organic matter, and non-product contact surfaces should be designed to be maintained in a clean condition.
New rules also require stronger written operational programs and plant records systems as they will now be readily accessible to FDA inspectors. One way to ensure compliance with FSMA regulations is to demand equipment purchasing specifications meet 3-A SSI Sanitary Standards and Accepted Practices. 
FDA's use of FSMA to identify food adulteration will extend to improperly designed, cleaned and maintained processing equipment. Because unclean processing equipment can cause off-flavors and odors, shortened shelf life and food safety issues, 3-A SSI participants are urged to expand equipment covered under the Sanitary Standards and Practices program and address specific validation requirements.
3-A SSI will examine FSMA and 3-A SSI requirements during a one-day session on May 21 at the Clarion Hotel in Milwaukee, WI.