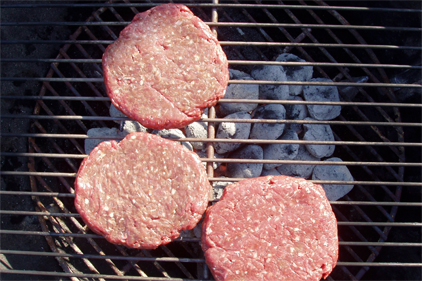 The UK's Food Standards Agency (FSA) first announced the discovery of horse meat in products labeled as beef on January 15, and new reports of contamination across Europe have surfaced almost daily since. Such large-scale fraud has cast doubt on the effectiveness of meat authenticity and quality assurance measures in Europe and prompted concerns over consumer safety, demanding industry reconsideration of testing protocols.
While horse meat is not inherently dangerous—and, in fact, may be more nutritionally beneficial than beef due to lower fat and higher protein content—food safety advocates warn of the presence of phenlybutazone, or bute, in slaughtered horses. The painkiller is approved for use in horses but is barred from entering the human food chain, which appears to be exactly what happened.
 A timeline of the horse meat scandal follows:
January 15: The Republic of Ireland's Food Safety Authority (FSAI) announces survey results showing 10 of 27 beef burger products from discount UK supermarket Tesco tested positive for horse DNA. Nine of the 10 positive samples contain only trace amounts of horse DNA, while one contain 29 percent horse meat. FSAI calls a meeting of food producers to determine the extent of the problem and potential solutions.
January 16: FSA notes that the differing levels of contamination likely mean multiple causes and sources. FSA also sets out a four-point plan for its investigation: continue to review the traceability of food products named in FSAI's survey; explore the survey's methodology to more clearly understand factors that may have led to low-level contamination; consider whether any legal action is appropriate; and work with appropriate agencies and stakeholders on a UK-wide study of authenticity in processed meat products.
January 18: FSA announces it will work in concert with Tesco on further investigation into the issue, and that none of the affected products tested positive for bute. Retailers pull relevant products and, in some cases, all of that brand's products, from shelves. The Irish Department for Agriculture, Food and the Marine reveals one of seven further samples from Silvercrest, the processing facility that supplied Tesco's contaminated burgers, revealed the presence of horse DNA. Silvercrest suspends its operations.
January 24: FSA issues a statement to reiterate the ban on bute-treated horses in the food chain. It also says horse slaughterhouses are subject to the same checks as those of sheep or pigs to ensure fitness for human consumption.
January 25: Beef samples from Dalepak, a UK meat processor linked to horse meat in 2012, test negative for non-beef DNA.
February 4: FSA and food processors agree to publish the results of industry testing of meat products. Two of 12 samples taken from cold storage at Freeza Meats in Northern Ireland contain 80 percent horse meat. The meat is detained and does not enter the food chain.
February 6: The agency publishes the protocol for the UK-wide survey of meat authenticity and says 28 local authorities will test 224 samples. Results will be published in April 2013.
February 7: Authorities confirm some previously recalled Findus lasagna products contain 60 percent horse meat. Findus had recalled the meat after French supplier Comigel expressed concerns about potential contamination. FSA orders Findus to test for bute.
February 8: Grocery store Aldi recalls two products found to contain between 30 and 80 percent horse meat. The meat was sourced from Comigel, the same supplier associated with contaminated Findus lasagna. UK and European police join the investigation after FSA announces the significant amount of horse meat present in burgers and lasagna points to either gross negligence or intentional contamination.
February 9: Department for Environment, Food and Rural Affairs (DEFRA) and FSA call for authenticity testing on all beef products, with results to be provided no later than February 15.
February 11: Tesco finds horse meat in more spaghetti products. Most contain less than 1 percent horse meat, but three samples show horse meat content in excess of 60 percent. Tests for bute are negative.
February 12: Police and FSA agents enter two meat premises—one in West Yorkshire, the other in West Wales—to detain all meat and paperwork including customer lists. Operations are suspended at both facilities.
February 14: Police make three arrests for suspicion of offenses under the Fraud Act at the processing facilities raided on February 12. Irish catering supplier Rangeland Foods tells Irish authorities that internal testing showed some frozen burger products contained between 5 and 30 percent horse meat. FSA testing for bute returns positive results in eight of 206 horse carcasses checked. Six were exported to France and may have entered the food chain, while the remaining two stayed in the UK and were destroyed. Going forward, a positive release system is put in place where all horse carcasses must test negative for bute before entering the food system.
February 15: Authenticity test results are published by FSA. Twenty-seven of 2,501 samples tested positive for horse meat in excess of 1 percent with around 900 tests pending. The 29 positive results relate to seven different products, and reflect testing on raw and finished composite beef products. All horse meat tested negative for bute.
February 19: FSA announces the expansion of its authenticity testing program to include a wider range of products. The three-phased process includes checks on comminuted products and beef-based ready meals by local authorities. Samples will also be taken as part of a European Commission survey. Results will be available at the end of February, and any official action will be disclosed in April.
February 21: The Burger Manufacturing Company issues a recall for some products after they tested positive for more than 1 percent horse meat. Further testing for bute is underway.
February 25: Food safety officials in Czech Republic announce Ikea meatballs test positive for horse meat. The batch is recalled from stores across Europe.
FSA has reacted quickly and decisively to the horse meat contamination scandal, but it remains to be seen whether the incident will significantly diminish consumer confidence in European meat going forward. The industry may benefit from a reexamination of authenticity and quality testing protocols to mitigate any negative effects of the scandal.