Irish report says one company knew about horse meat contamination last year
QK Meats' first positive test for horse meat came in June, 2012.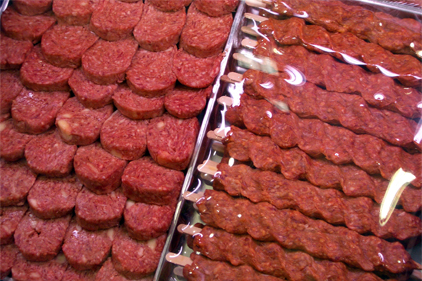 A report from the Irish Department of Agriculture says Irish supplier QK Meats first found horse meat in imported beef products from Poland in June, 2012. The company admitted that in 2012, it tested 15 consignments from nine of 19 Polish suppliers and seven of those samples tested positive. The first positive result came on June 27, prompting QK Meats to contact the Polish supplier, who took the meat back. Subsequent positive results for horse meat were found in October, November and December, 2012. QK Meats says no contaminated product entered the food chain, but admits it continued to source raw material from Poland while aware of the suspect nature of the supply chain. Read the report here.