New Products
Technology Sourcebook
Reconditioned heat exchangers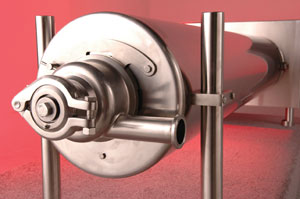 Used for heating or cooling sauces, confectionery items, dairy products, fruits, vegetables, fats, oils and shortenings, Martin Brothers nickel-scraped surface heat exchangers have a re-chromed inside diameter tube; the inside diameter plating is 0.008-in. thick for abrasion and corrosion resistance. The remanufactured/reconditioned heat exchangers come in a range of sizes; ready-to-ship replacement tubes and parts are also available.
Martin Brothers, Inc.; 800-652-2532; www.teammartinbrothers.com


I want to hear from you. Tell me how we can improve.