New Products
Technology Sourcebook
Heat exchangers
Martin Brothers remanufactured/reconditioned scraped surface heat exchangers can heat or cool all flowable products from shortening and butter to processed fruits and vegetables to sauces and stews to flowable meat products. They provide direct contact heat exchange, typically utilizing highly conductive nickel tubes, refurbished and hard chromed back to original manufacturers' specifications. Stainless or chromed steel tubes are also available.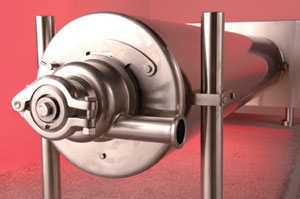 Martin Brothers Inc.; 318-435-4581;


I want to hear from you. Tell me how we can improve.