Dutch recall 50,000 tons of meat
Traceability concerns caused the recall.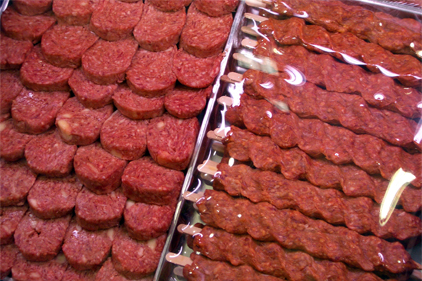 The Netherlands Food and Consumer Product Safety Authority issued a recall of around 50,000 tons of meat labeled as beef from across Europe over concerns about traceability. A release said that because the source of the meat cannot be determined, its safety cannot be guaranteed. Dutch authorities indicated they have no "concrete indications that there is a risk to public health," but meat traceability is of utmost concern in light of the recent horse meat scandal in Europe.


I want to hear from you. Tell me how we can improve.