Dutch court upholds massive meat recall
50,000 pounds of product will be recalled over adulteration concerns.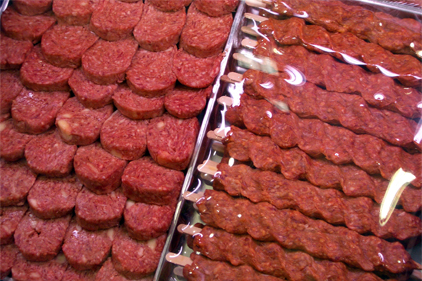 A Dutch court upheld a decision by that country's Food and Consumer Product Authority to recall 50,000 tons of meat they said may contain horse. Investigators say that records show more meat leaving the Selten meat processing plant than entering, suggesting potential adulteration with horse meat or another foreign substance. Lawyers for Selten say all meat can be accounted for and the recall is unnecessarily widespread. Judge Reinier van Zutphen said Selten failed to establish the urgency required for him to order a halt to the recall.


I want to hear from you. Tell me how we can improve.