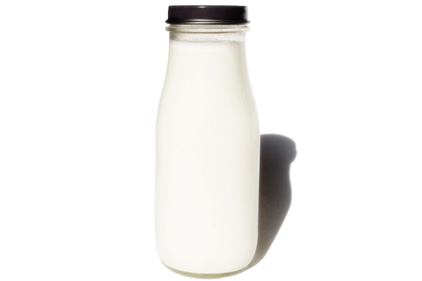 National organizations including the Grocery Manufacturers Association (GMA), Food Marketing Institute (FMI), National Grocers Association (NGA) and International Dairy Foods Association (IDFA) have joined in support of the Dairy Freedom Act, an alternative to the Dairy Security Act included in last year's Senate and House Farm Bills. But dairy producers have pushed back, saying the Dairy Freedom Act would harm farmers.
The Dairy Freedom Act was introduced by Representatives Bob Goodlatte (R-VA) and David Scott (D-GA) to ditch the mandatory supply management program included in the Dairy Security Act. Industry, government and consumer stakeholders generally agree that federal policy reform must be enacted to provide a safety net for dairy producers, but disagreement remains over supply management programs. Goodlatte and Scott say supply management programs will "put federal government bureaucrats in the middle of dairy decisions by manipulating prices, instituting production quotas and penalizing consumers." 
Consumer advocacy organizations Consumer Action, the Consumer Federation of America and the National Consumers League also oppose a supply management program. "The Dairy Market Stabilization Program is specifically designed to raise milk prices and would ultimately increase the prices that consumers pay for milk and dairy products," states a letter sent to House and Senate Agriculture Committee leaders this week. "We urge that you consider that programs which artificially increase milk prices will hit lower income consumers the most as they spend a higher proportion of their incomes on food than do other consumers."
"This is a true middle ground approach as no one gets everything they want, and Congress should use it as a way to move the Farm Bill forward," says IDFA's Jerry Slominski of the Dairy Freedom Act.
But where processors fear unnecessary regulation and bureaucracy, the National Milk Producers Federation (NMPF) remains wary of what it calls a "dairy processor-backed Trojan Horse." NMPF says the Goodlatte-Scott proposal contains no mechanism for putting the brakes on excess milk production, ensuring a cheap supply for corporations while keeping prices low for farmers. The group also warns against an "unacceptable attempt by dairy processors to assure themselves access to a sea of taxpayer-subsidized cheap milk."
For now, it appears producers may get their wish. The version of the Farm Bill expected to be brought before the full Senate this month includes the mandatory supply management program Goodlatte-Scott would ditch, but the political wrangling is likely to continue until the final votes have been tallied.