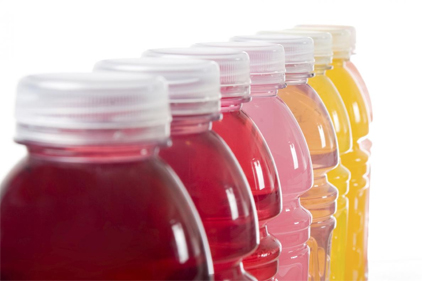 Resealable packaging and microwaveable plastic trays were characteristic of the emphasis on convenience in DuPont's top six life-changing packaging innovations. The list, voted on by visitors to DuPont's website, was released in conjunction with the DuPont Awards for Packaging Innovation's 25th Anniversary.
The top spot on DuPont's list went to a basic innovation with major ramifications: reclosable packaging. Resealable packaging—along with stand-up pouches and cartons—has significantly reduced food waste, reduced contamination and extended shelf life.
The microwave revolution qualified as innovation number two. Drastically reducing the time required to cook a frozen meal means increased convenience and greater variety, not to mention energy savings. Campbell's aluminum-replacing CPET trays took home a packaging innovation award in 1986—the first in its category.
Number three on DuPont's list was recycled content in consumer materials. Reusing industrial products in high-value applications has been a growing trend since at least 1989, when Spic & Span introduced a bottle made from 100 percent post-consumer recycled PET bottles.
Retort and aseptic technologies came in as packaging innovation number four. By retaining shelf-stable characteristics without requiring refrigeration, aseptic and retort technologies help enable an on-the-go consumer culture. Compared to tin or glass receptacles, aseptic or retort flexible pouches or cartons are easier to heat and lightweight. In 1986, Campbell's Soup became the first winner of a DuPont award for flexible, sterile packaging for microwaveable soup. Nearly 30 years later, aseptic and retort technologies continue to evolve.
Fifth came hot fill technology, which allows PET bottles to be filled without the fear of breaking that comes with glass bottles. Early hot-fill PET bottles required thick side panels to prevent distortion due to heat, but subsequent technological developments have made distortion-resistant containers thinner. The lightweight, less breakable PET bottle reduces external impact and allows products to be successfully transported further.
DuPont recognized case-ready/modified atmosphere packing/value-added technology for the meat industry as its final innovation. The ability to extend shelf life by removing or replacing atmospheric air in a meat package with protective gas has changed the supply chain equation for meat producers since Excel Corp took home the first case-ready meat packaging award in 1987. Now, meat stays sealed—and therefore fresh and safe—from the time it leaves a federally inspected facility to the time it arrives in a grocer's refrigerated cases. The process has since expanded to include value-added products like pre-marinated and bake-in-the-bag meat.