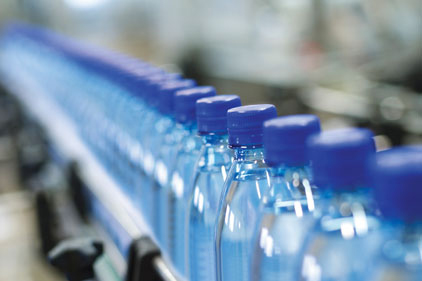 The role of digital printing is poised to grow in the packaging sector as new technologies continue to reduce lead times while lowering cost. We spoke with Kate Achelpohl, director of member communications at PMMI, The Association for Packaging & Processing Technologies, to learn more about the future of digital printing for packaging and how the technology will affect converters and consumer packaged goods (CPG) companies.
Q. Digital printing is still being touted as the next big thing to hit packaging. Why is that?
A. Digital printing is well suited to short-run print jobs, offering lower overall cost and shorter lead times than conventional technologies for smaller jobs. That aspect of the technology is attractive to brand owners, who are increasingly using targeted packaging to increase market share and sales. Targeted packaging includes promotional, seasonal and limited-time packs; cause-marketing tie-ins; and packaging printed in different languages. Digital printing enables personalized and on-demand packaging, and it speeds up product trials and prototyping. The technology also makes it easier and faster to bring line extensions to market.
Q. What are the key benefits of shorter print runs for brand owners?
A. Having the flexibility to economically print a smaller volume of packaging provides several important benefits. First, there's branding. Your packaging is the first window into your brand, and digital printing offers you the chance to make more of that opportunity. You can customize a package to a particular market, whether a specific demographic segment or a geographic location, because you don't need to print in the millions. You can print in the hundreds, thousands, and it's easy to do. That gives brand owners the opportunity to hone their messages and communicate what they want to communicate to particular audiences.
 
Q. What are the sustainability benefits of digital printing?
A. Again, shorter runs generate less waste of printed packaging and reduce energy consumption vs. longer runs. The energy savings are at the operations level, but they accrue in other ways, too. You're not heating or cooling a warehouse full of printed packaging, for example. Digital printing also provides a paperless workflow, which reduces paper waste. It essentially eliminates make-ready waste, as well.
Another sustainability benefit is reduced transportation-related greenhouse gas emissions, because you're moving around less printed packaging. And from an air-quality standpoint, there are a growing number of environmentally friendly inks for digital printers—formulas that are low in volatile organic compounds (VOCs).
 
Q. What are the challenges to adopting digital printing solutions, and what is the expectation for when they will become more commonplace?
A. When companies have a printing technology in place, with all the investments that represents—including equipment, experienced operators and a proven supply chain for consumables like substrates, inks and varnishes—there can be reluctance to transition to something different. There is a capital expense required to install digital printing equipment, and there's a training component. Switching to digital printing is an involved process.
Q. What are digital printing solutions providers doing to help converters, brand owners and printers overcome the challenges?
A. In addition to reaching out through standard sales channels, digital printing suppliers are becoming more involved in educating converters, CPG companies and printers about the benefits of this technology for packaging applications. The equipment manufacturers and others in the supply chain are working with industry groups, going to trade shows, writing white papers and generally increasing potential users' understanding of the technology and why it's so well suited to printing labels and other types of packaging.
There's also a great deal of collaboration among various types of companies, like digital printer manufacturers and film converters, to help customers find exactly the right solution for their applications.
Q. What industry resources are available to help manufacturers connect with these solution providers?
A. PACK EXPO Las Vegas 2013 (September 23-25; Las Vegas Convention Center) offers brand owners and converters a one-stop-shop for packaging innovation – and this includes digital package printing technologies. The Brand Zone, an area dedicated to solutions that help increase shelf impact, is just one of the show's customer-centric features to enhance help attendees maximize their time at the event. Among the many materials and container solutions housed in The Brand Zone, attendees will find a wide range of package printing technologies, advanced inks and substrates. The show will also provide conveniently located educational sessions that address branding and packaging trends and challenges. Additionally, PACK EXPO Las Vegas is where professionals from a wide range of industries go to source packaging innovation, creating networking opportunities to network and address how technologies from one market segment may apply to another.
To register for PACK EXPO Las Vegas 2013, visit www.packexpo.com. Discounted registration is available through September 9th.