Growing human resistance to antibiotics is driving a push from worldwide regulatory authorities to expand veterinary residue testing, leaving livestock, poultry and seafood producers on the search for solutions.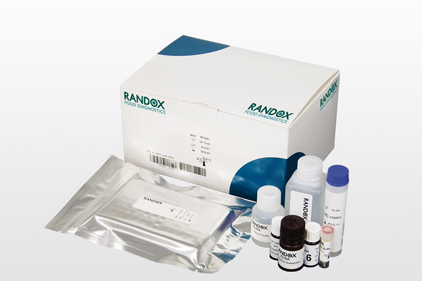 A new tetracycline ELISA screening kit. Source: Randox
A 2011 report from the European Food Safety Authority and the European Center for Disease Prevention and Control on antimicrobial resistance data indicated high resistance to tetracyclines, commonly prescribed antibiotics, in Salmonella isolates from humans.
Research published this summer in the Chinese journal Nature Communications indicates mainland Chinese have genes resistant to up to 70 types of antibiotics in gut microbes compared to 49 in Spain and 45 in Denmark. Zhu Baoli, a researcher with the Institute of Microbiology at the Chinese Academy of Science who led the study, says unregulated use of veterinary antibiotics is as serious as over-prescription of antibiotics to humans. "Heaven knows how many antibiotics the farmers have been feeding to their livestock to reduce sickness and increase production every year," Zhu said, according to the South China Morning Post.
According to Randox Food Diagnostics Business Manager Aaron Tohill, "Trends show over the last few years that regulators have been increasingly concerned about the development of human antibiotic resistance via the food chain. For example in 2010, the US FDA advised producers that antibiotics should be used solely for disease control, phasing out growth promotion. Following that, in 2011, the EU embarked on a major data study, and now with those findings published, it is clear industry can expect further action."
At the end of July, Randox introduced a generic tetracyclines ELISA screening kit for the apiary market, with validations for meat, seafood and dairy to follow.
For more information, visit http://www.randoxfooddiagnostics.com.