New Products
Technology Sourcebook
Sanitary piston pump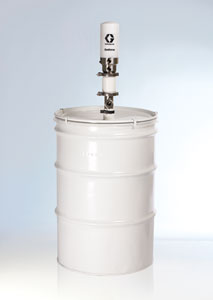 The Graco FDA-compliant SaniForce 2:1 sanitary piston pump transfers low- to medium-viscosity materials (up to 50,000 cps), including syrups, oils and sauces, from drums and totes. Portable in size and weight, it fits through a standard bung hole and can be mounted utilizing the included FDA-compliant bung adaptor. The pump can reach a fluid pressure of 200psi, with continuous-duty flow rates from 1.5 gpm (5.7 lpm) at 60 cpm, up to 2.5 gpm (9.5 lpm) at 100 cpm. The pump meets CFR Title 21.
Graco Inc.; 877-844-7226; www.graco.com


I want to hear from you. Tell me how we can improve.