Latest headlines
Chicken packaging innovation responsible for long-term price decline
A new study says chicken has grown in popularity over the past 25 years while dropping in price.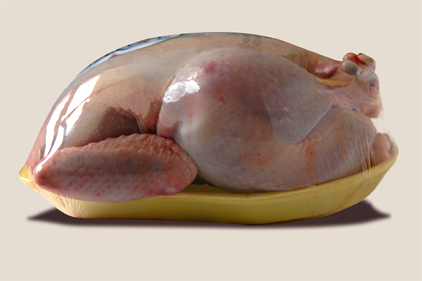 A new study from AMERIPEN (American Institute for Packaging and the Environment) says that per capita chicken consumption has grown from 53 to 84 pounds over the last 25 years, while chicken costs about eight times less now when adjusting for inflation. Packaging innovation played a major role in those trends. According to Professor Scott Russell of the University of Georgia, "packaging advances have improved the safety and quality of poultry products."
Packaging improvements have led to reduced contamination and food waste as well as increased product variety and convenience. AMERIPAN says whole broiler chickens may be refrigerated for up to 14 days now, compared with "just a few" in the past. To view a brochure describing the study's findings, visit www.ameripen.org or stop by booth C-455 in the Association Pavilion at PACK EXPO.


I want to hear from you. Tell me how we can improve.